Manipulation of DNA and RNA single molecules using alpha hemolysin nanopores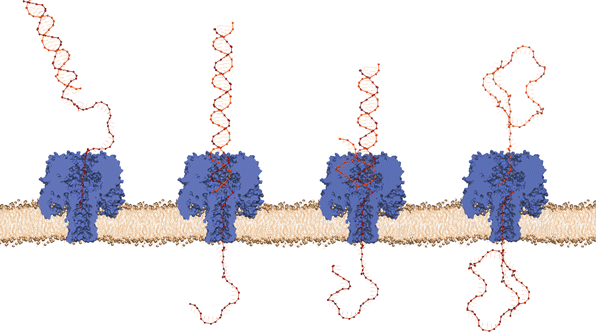 Nanopores allow us to manipulate untethered single molecules. We use alpha-hemolysin nanopores to sequentially open helical structues in DNA or RNA in order to understand the principles of the unzipping processes in confined geometry or shearing modes.

We detect the cotranscriptional folding of RNA structures as they emerge from the pore lumen. The RNA structure unzips on one side and rezips on the other side of the nanopore.