People
Virgile Viasnoff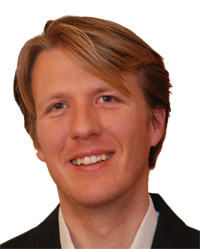 Associate Professor
CR1 CNRS
Personal Home page
Research interests

Send an email to
Virgile Viasnoff
virgile.viasnoff at espci.fr
Research projects
I currently have two research projects related to the translocation of DNA molecules through lipid bilayers. I am interested in identifying and quantifying the different physical mechanisms that allows a DNA to translocate through transmembrane nanometersize pore.
Ejection of Phage DNA through a lipid membrane
This project aims at visualising in real time the ejection of DNA from the capsid of a Phage T5 through a supported lipid bilayer.
We will use fluorescent dye to visually detect the ejection of the DNA from the capsid.
My PhD thesis as an E-Book